Reach Forklift Truck Conversion Course

Lift truck Basic Conversion Operator Course
Course objectives:
To teach the basic skill requirements and associated job safety knowledge to operators converting from another lift truck type or group to another
Who should attend this course:
Delegates who hold basic skills certification who wish to operate another lift truck type or group
Course duration:
This course is typically between 1 and 2 days dependent on the number of trainees attending the course and the machine type they are converting from and too. The most common conversion courses are counterbalance to reach truck which typically takes up to two days or reach to counterbalance typically 1 day. ITSSAR accredited courses for lift trucks are strictly a maximum of 3 delegates to one instructor on one machine to ensure the training meets the Approved Code of Practice L117.
Machine types novice training is delivered on include:
Counter balance, reach, side loaders, multi directional (e.g. combi lifts), telescopic handlers, narrow aisle, articulated pivot steer (e.g. bendi), rough terrain
Certification:
Successful delegates will receive a Novice certificate of basic skill and ability endorsed by ITSSAR with their registration number to the Trained Operator Passport Scheme (TOPS)
Training Material:
Delegates will receive relevant course handouts to support theoretical knowledge gained
Location:
At customers premises or at our centre (reach and counterbalance only in centre)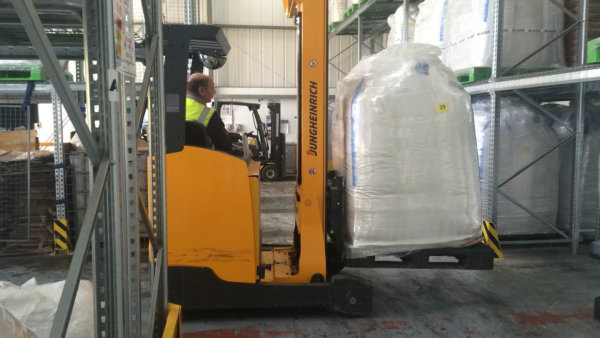 Theoretical
The need to train & statutory requirements
The engineering principles of the relevant machine
Rated Capacities
Stability and instability
Re-fuelling
Operator Safety Code specific to the machine type
Suitable safety films
Multi choice theory test specific to the machine type
Practical Skill Instruction
Introduction to the machine
Control familiarisation
Daily checks/refuelling procedures
Battery charging & simple battery maintenance
Basic and Advanced driving and steering procedures, (with a load & without)
Additional hydraulic control use (where relevant to operation)
Load weight assessment / load handling
Stacking / de-stacking procedures
Bulk stacking / de-stacking
Stacking / de-stacking cup post pallets (where relevant to operation)
Handling awkward loads & vehicle loading / unloading (where relevant to operation)
Pre-use check test
Practical skill test